Comics about life, love and all the cats in between. 🍪
If you repost comics online, please link to heyokyay.com or tag an @heyokyay account. Thanks!
Licence: cc by-nc-nd 4.0
Comics in German: islieb
Contact: eylou@heyokyay.com
My answer may take a while!
Emails and Twitter messages are the best ways to contact me.
Who are you, and what do you do?
Hi, I'm Eylou, and I live in Berlin. I draw stick figure comics of cats, cookies, alpacas, pizza or bumblebees and stuff like that. The comics are known as heyokyay and islieb (German version).
Most English translations are done by the British nobleundshawn because a native speaker will always do a better job than someone who learned English in school. (I didn't even pay that much attention in my English classes – I was too busy drawing stick figures.)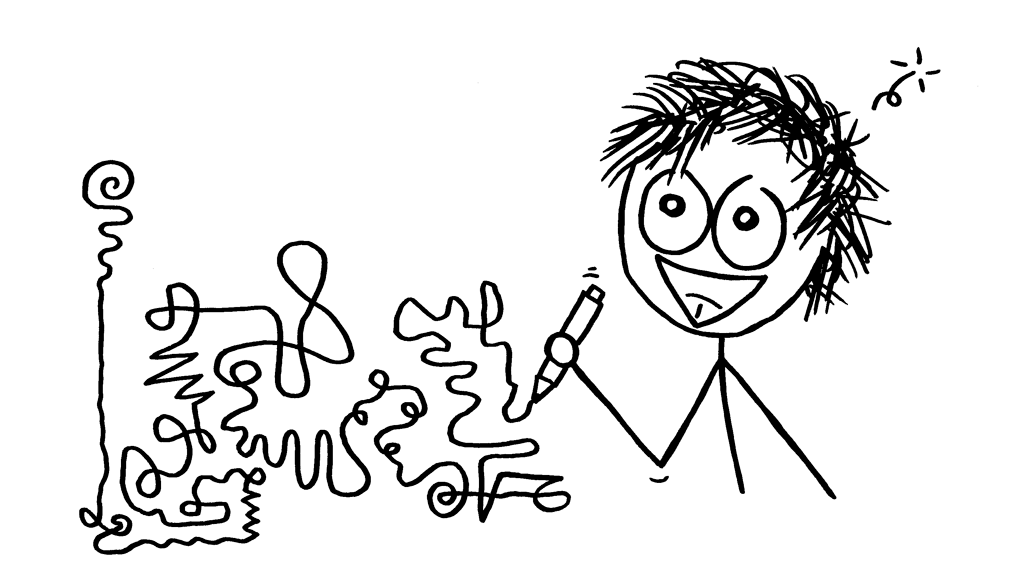 How do you draw your cartoons?
I draw all the characters with fine-liner pens on paper, scan the sheets and edit everything on a computer (inserting text and comic frames, etc). I just got used to it that way. Sure, everything could be done entirely digitally. However, I find drawing tablets too complicated, and I'm better with pen and paper.
Where do you get your ideas from? Tips?
I brainstorm for hours, write down drafts, try things out and I practice a LOT. At the moment, I mostly think up new comics in the morning, right after I get up (coffee always helps). I also throw lots of drafts away. For every good idea, there are loads of bad ones.
My best tip is: Just start, and don't give up. Put lots of time into it. It doesn't matter if it's drawing comics or doing something completely different (like crochet or knitting).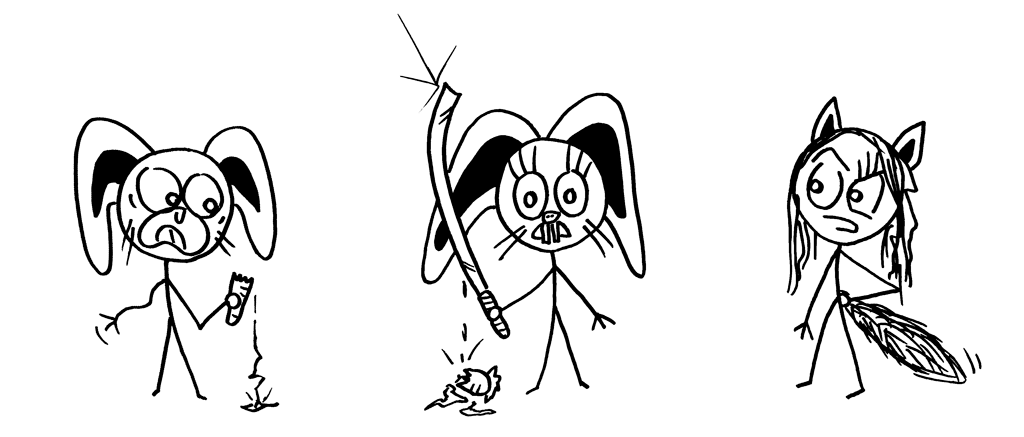 Some of your comics are pretty sad, and I always feel sorry for the characters…
Don't be sad!! All the characters who have bad things happen to them in a comic, or who have sorrows or big problems, end up in the (very tasty) heyokyay soup shortly after the comic ends and reappear later in a new, happy comic in a parallel universe!
Why do the characters have such big heads?
Because there's hardly any space in the rest of the body. That's why all the organs in heyokyay stick figures are located in the head, and the big heads provide enough storage space. But sometimes it happens that, for example, Brain and Heart leave the head to walk around and have actual conversations with the stick figures.
Can I send you comic ideas?
Please don't send me anything. I only use my own ideas, otherwise I couldn't really be proud of the comics.
Can people see a photo of you?
Sure. Here's a group photo. I rarely post pictures on social media sites because I think the focus should be on the comics, and it's distracting if I shout, "Look, that's me!" too often. But I don't want to hide either: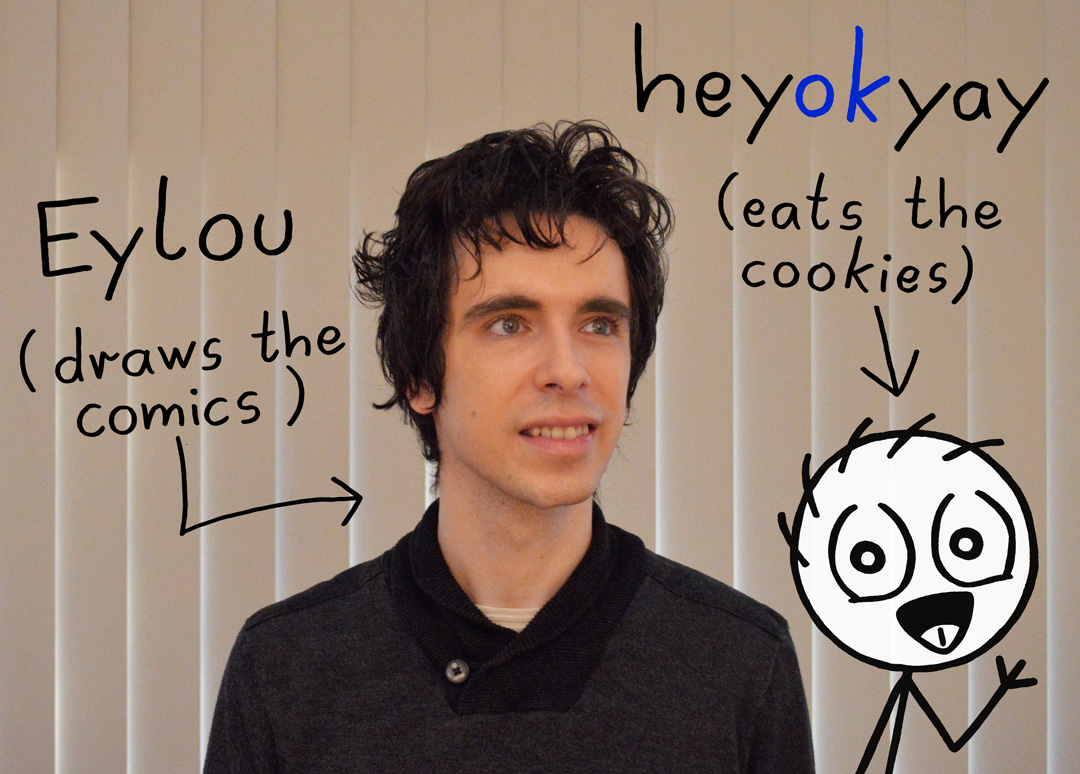 Do you plan to make videos? Longer comics? Publish books? Add recurring characters etc.?
If I come up with an idea that excites me, I'll do it. But I like to keep it simple and don't want to change things too much. If I were to do something additional (videos, for example), I wouldn't have enough time to draw new comics.
However, I started drawing many more comics with animals, using colours more frequently instead of keeping everything black and white, doodled a series of bumblebee comics with recurring characters (beginning in the summer of 2022), and even animated some comics a bit.
So, I'm definitely trying out new things, little by little!
Where can I find heyokyay comics on the internet?
On heyokyay.com and in most of the big social networks. Here are links to all active heyokyay sites.